Men's Underwear & Women's Bra & Underwear Sets
Keep your comfort level 100 with bundles and matching sets.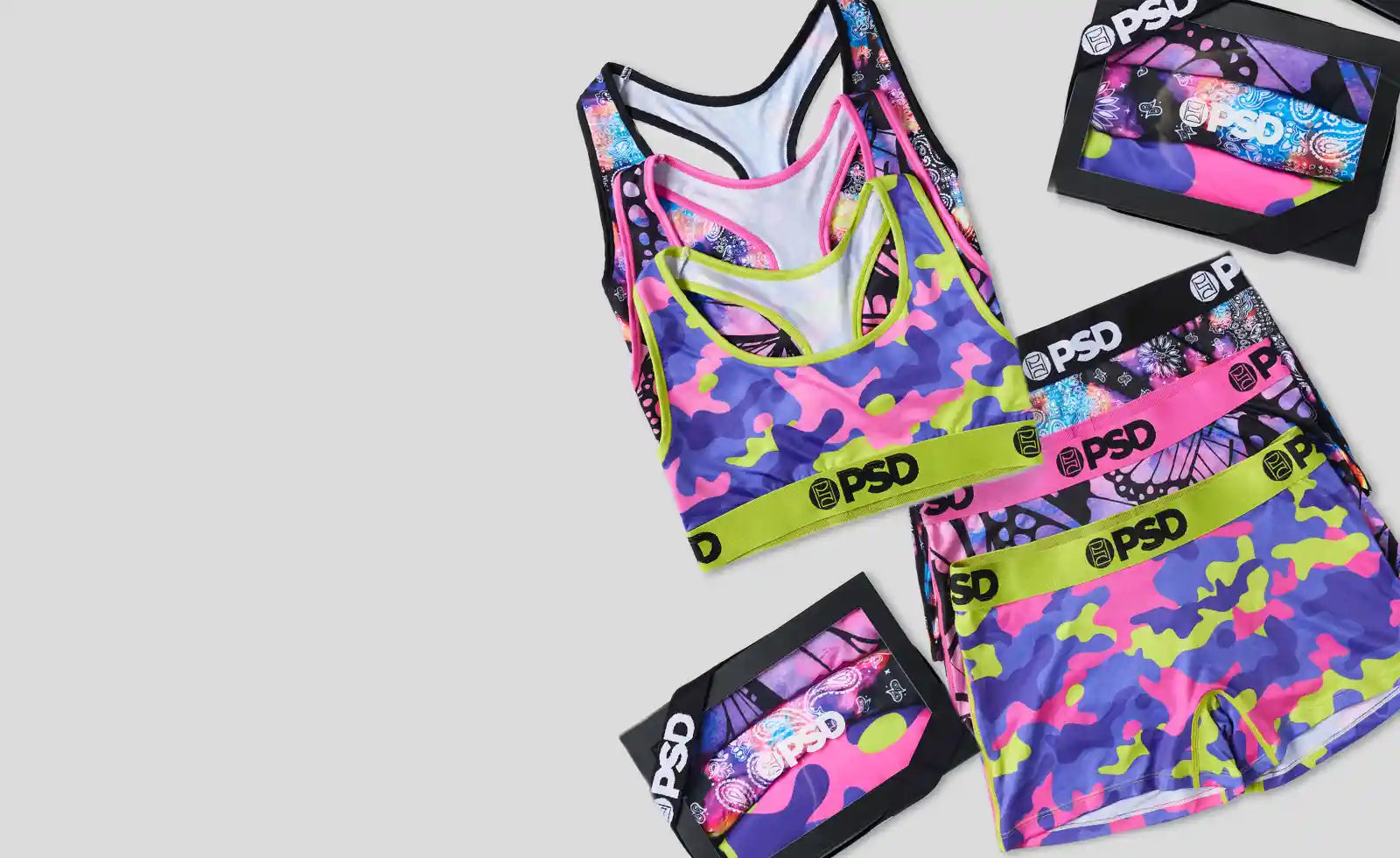 Elevate Your Comfort: Womens Bra & Underwear Sets, Mens Underwear Sets
At PSD, we understand that comfort is paramount, which is why our womens bra & underwear sets and mens underwear sets are meticulously designed with you in mind. Our commitment to providing the highest quality underwear sets is unwavering. For women, our sets encompass a range of styles, from bra sets to everyday cotton panty sets. We believe that your underwear should not only be a foundation of comfort but also an expression of your personal style. That's why our selection results in a wide range of options to suit every preferred style, ensuring you find the perfect pair for every occasion.

For men, our boxer brief sets offer unrivaled comfort and support. Crafted from the finest fabrics, our mens underwear sets are perfect for everyday wear. Whether it's moisture-wicking fabric for an active lifestyle or classic briefs for loungewear, we've got you covered. Our exclusive offer is designed to make your shopping experience even more enjoyable. And rest assured, your privacy is our priority. We take the utmost care in handling your personal information, so you can browse our selection with confidence. At PSD, it's not just about underwear; it's about providing you with the best possible experience. Explore our wide range of womens underwear sets and mens underwear sets today and elevate your comfort to a whole new level.