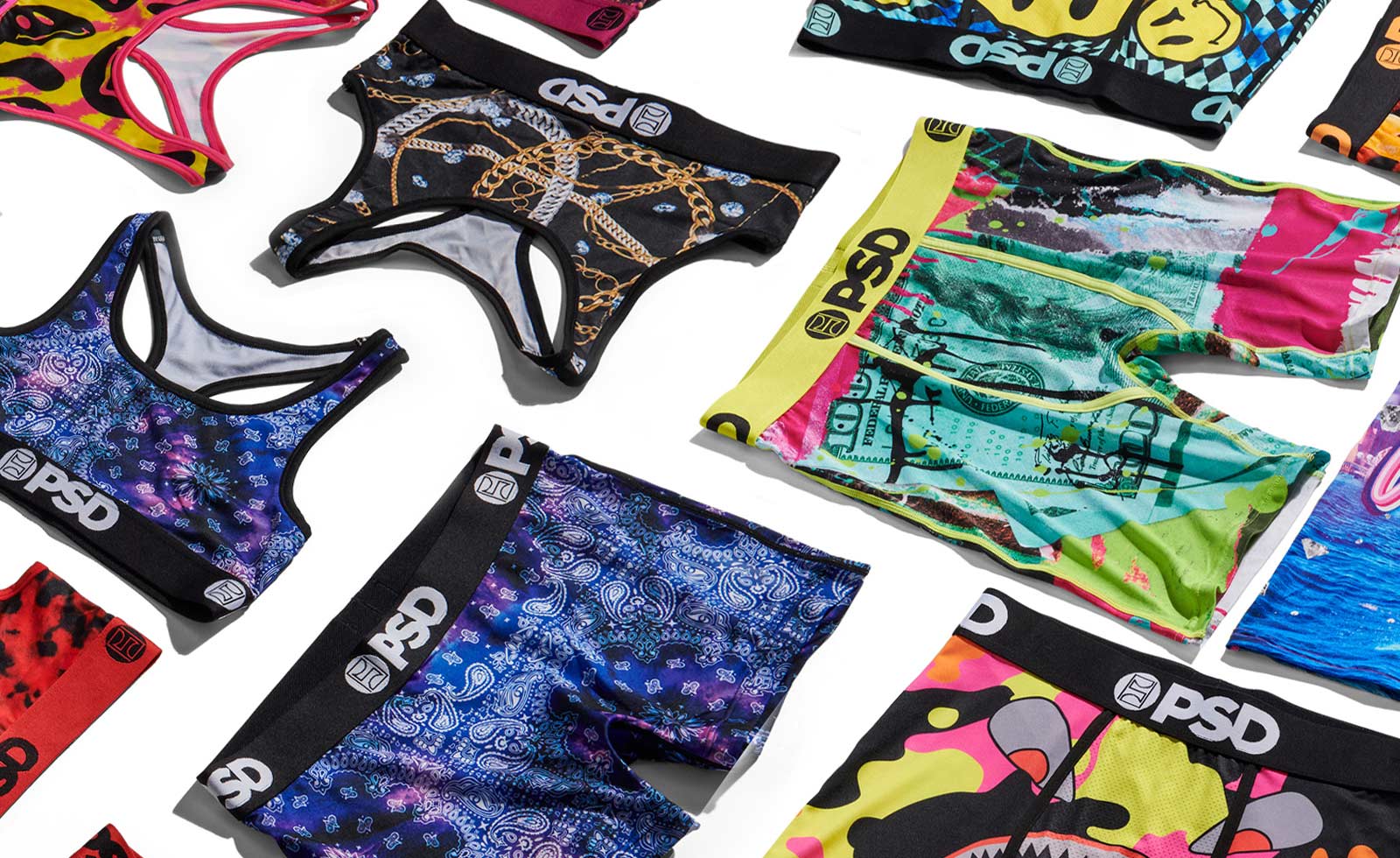 Unbeatable Mens & Womens Underwear Sale
Elevate your comfort and style with our exclusive mens & womens underwear sale. We understand that finding the perfect fit is essential, which is why our underwear sale features an extensive selection of mens and womens underwear, boxers, panties, bras, and more. Whether you're looking for everyday wear or something a bit more special, our sale has you covered. With new arrivals added regularly, you'll always find the latest trends and timeless classics to refresh your underwear drawer.
A Commitment to Customer Satisfaction
At PSD, customer satisfaction is our top priority. We believe in offering not only exceptional products but also unparalleled customer service. Enjoy free returns on all purchases, ensuring you have the freedom to find your favorite fit without any worries. Our team is dedicated to providing the highest level of customer care because we know that a satisfied customer is the cornerstone of our success.

For our valued customers in the United States, we're pleased to offer early access to exclusive deals and promotions. It's our way of saying thank you for choosing PSD. As a brand, we take pride in our commitment to quality, and that extends to every purchase you make. Shop with confidence, knowing that your rights are reserved, and your personal information is protected.

Experience the comfort and style that PSD is renowned for, at prices that won't break the bank. Don't miss out on the mens & womens underwear sale—it's more than just a sale; it's an opportunity to enhance your everyday comfort and confidence. Shop now and discover why PSD is your go-to destination for quality underwear and intimate apparel.