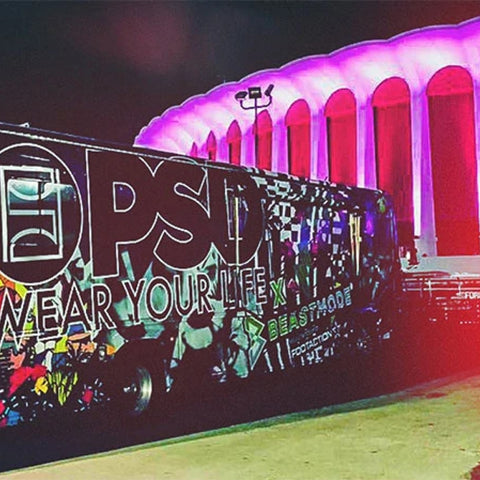 Our Story
Curt and Ryan Flaitz were broke college kids who could only afford one pair of Calvin Klein underwear to wear out on Friday nights. They discovered an opportunity in the underwear market for designer men's boxer briefs that were both affordable and comfortable.

Curt had a passion for business and graduated college with a marketing degree while Ryan was creative with a love for art. Together they decided to try and fill the void by creating a brand that was different from anything else out there. So in 2007 Curt and Ryan started PSD Underwear in upstate New York.

To get their brand rolling, they spent their life-savings on a used RV. They sanded it down, painted it black and added their logo. They quit their jobs and hit the road. They spent the following year promoting PSD out of the RV at car shows, sporting events, music festivals and other events. At one of these events they made contact with their first athlete, Stevie Johnson, who at the time played for the Buffalo Bills. In his next game Johnson scored a touchdown and lifted up his shirt. The PSD logo was front and center on televisions nationwide. It was covered by ESPN and Sports Illustrated.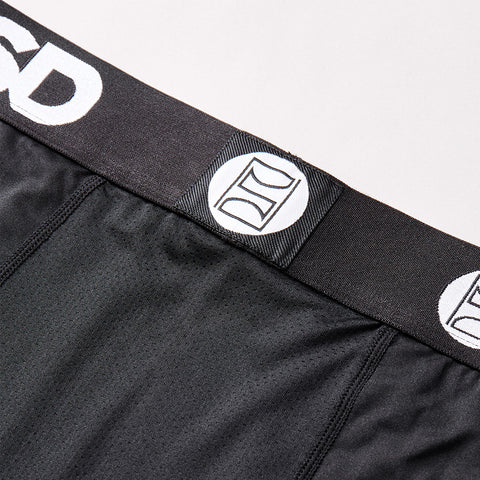 Our Product
Underwear is the foundation of every outfit we wear, so it's important for it to be comfortable. PSD specializes in just that — premium, affordable underwear made by and built for athletes, trendsetters, or people who just really love underwear.

We were able to develop the perfect athleisure pair to allow you to fit your lifestyle. If you're not active, you're buying it for the design and comfort. At the same time, if you are physically active you can play basketball in them without changing into your compression shorts. It's a functional pair of underwear outside of it just being another pair of underwear.