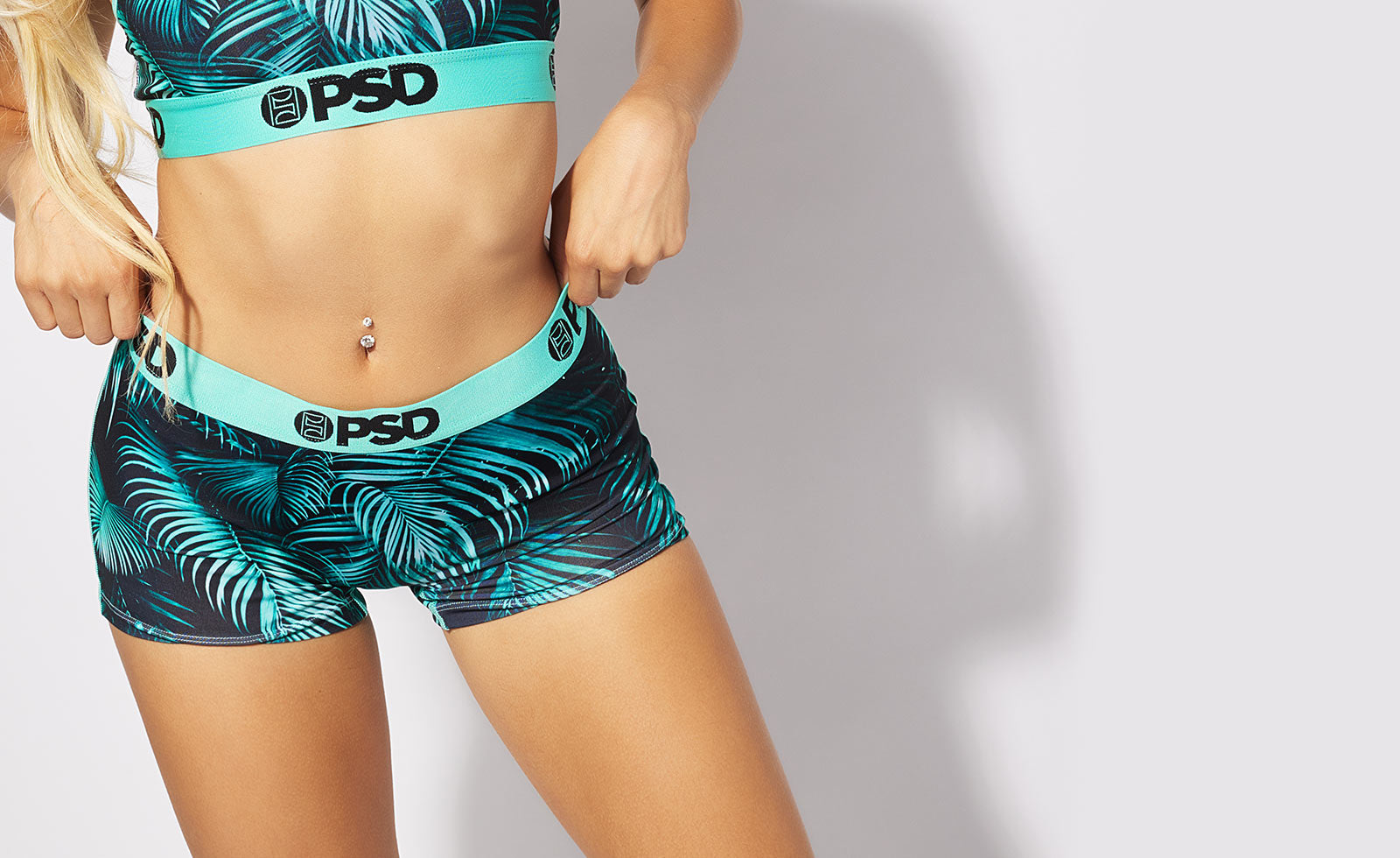 Women's Underwear & Bottoms
Underwear is the foundation of every outfit and comfort, design, and fit are all determining factors when it comes to picking the perfect pair. We understand this importance and have worked hard to make sure our underwear are the most wearable in your drawer. Made with premium fabrics, our carefully thought-out women's underwear silhouettes will fit any lifestyle.
PSD women's underwear comes in Boy Short, Women's Boxer Briefs, Cheeky, and Thong in two high-quality fabrics, standard poly blend and premium Modal. The poly blend has a silky feel with light compression perfect for everyday wear and working out. The premium Modal has a more traditional underwear feel and is softer and more durable than cotton, ideal for lounging around and wearing to bed. Each features a soft, microfiber waistband, flatlock seams for anti-chafing, and plenty of stretch for extra mobility and comfort. All women's underwear styles come in sizes XS, S, M, L, and XL, with some select styles going up to XXL, 3XL, 4XL, and 5XL.
The best-seller is the PSD Boyshort. It provides a comfortable, full-coverage fit that works for both daily wear and loungewear. The Women's Boxer Brief is much like a men's boxer brief, but with a more tailored fit any woman would feel comfortable in. The Cheeky is the perfect in-between from a boy short and thong. It offers a more fun and flirty fit with still some bottom coverage. And lastly, the Thong. Made for ultimate versatility, it can easily be worn with anything from leggings to jeans to a fitted dress with ease.