New Arrivals
Just in prints, colors, and exclusive collaborations that you won't want to miss.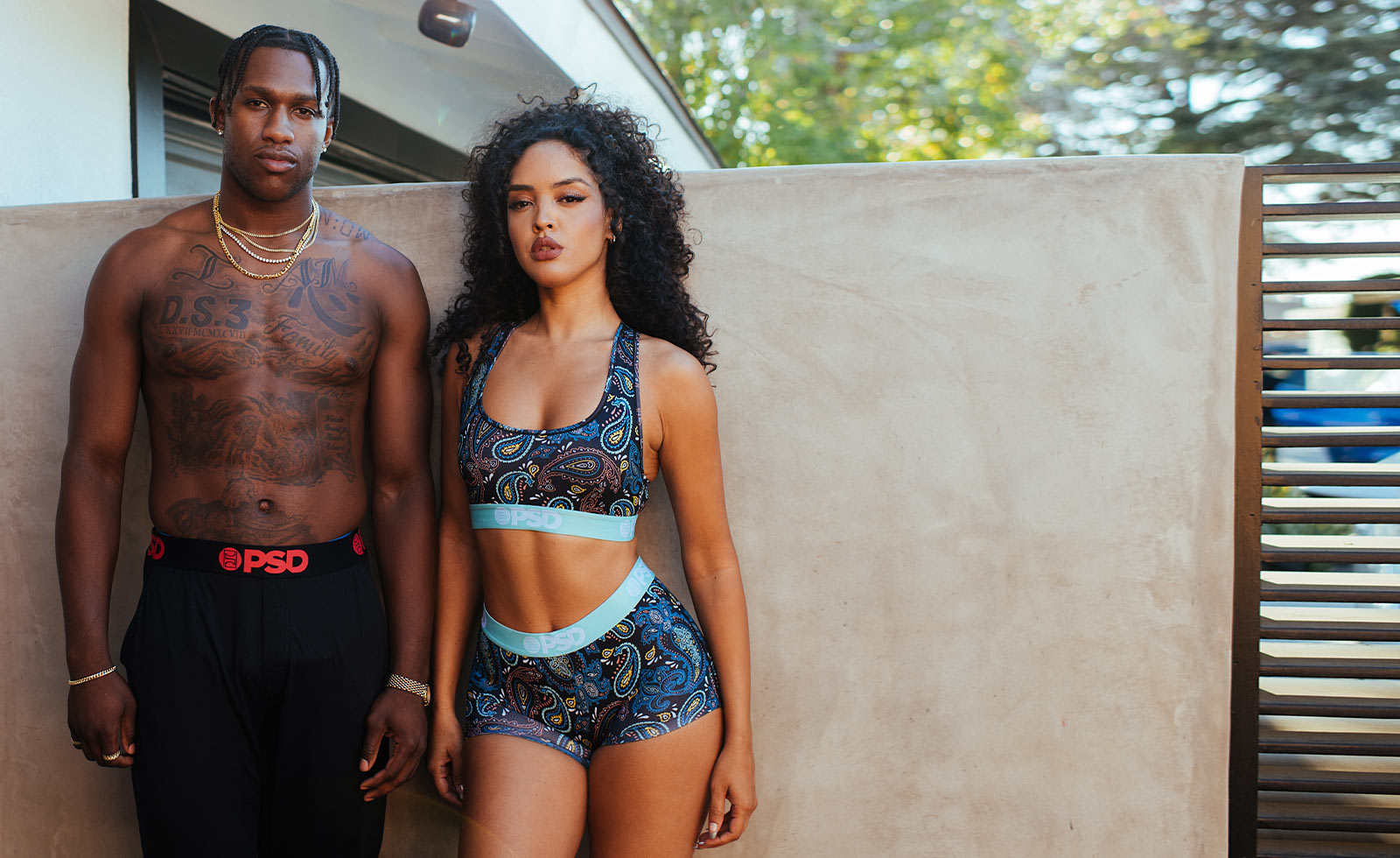 PSD New Arrivals
With new PSD styles dropping regularly, your underwear collection and closet will never get stale. From new prints in your favorite underwear styles to activewear, loungewear, and more, we work hard to keep our offerings fresh and up-to-date.
PSD's ever-expanding men's, women's, and youth underwear collections include some of your favorite pop culture licenses, including Playboy, Rick & Morty, Bratz, SpongeBob SquarePants, and many more. You'll also find new iterations of bestselling prints, like Warface and Bandana, along with updated colors in both the standard poly blend and premium Modal. We also work with some of today's top athletes to design PSD-exclusive signature collections.
Now let's look beyond underwear to PSD's apparel and activewear. If you're looking to complete your look, shop the latest arrivals of the men's Jogger, Lounge Pant, Tee, and Hoodie. When you're ready to hit the court or the gym, you'll need the Pro Tight, which comes in full-length, ¾, and 9", and the Active Short
The women's collection offers a selection of bras as well as activewear. We have the Sports Bra, Bralette, and Scoop Bralette in a large variety of prints and two comfortable fabrics. For women's activewear, shop the ProLuxe Collection. Made of high-performing fabric, this collection includes the Compressive Short, the Biker Short, the Legging, and Performance Bra.
Whether you're shopping for a new pair of daily underwear, looking for a way to freshen up your closet, or upgrading your workout, PSD's latest arrivals will give you the boost you're looking for.