Sommer Ray Underwear & Bra Collection
Sommer's collaboration collection reflects who she is; bright, cheerful, and fun. Shop PSD's signature collection with specialty features today.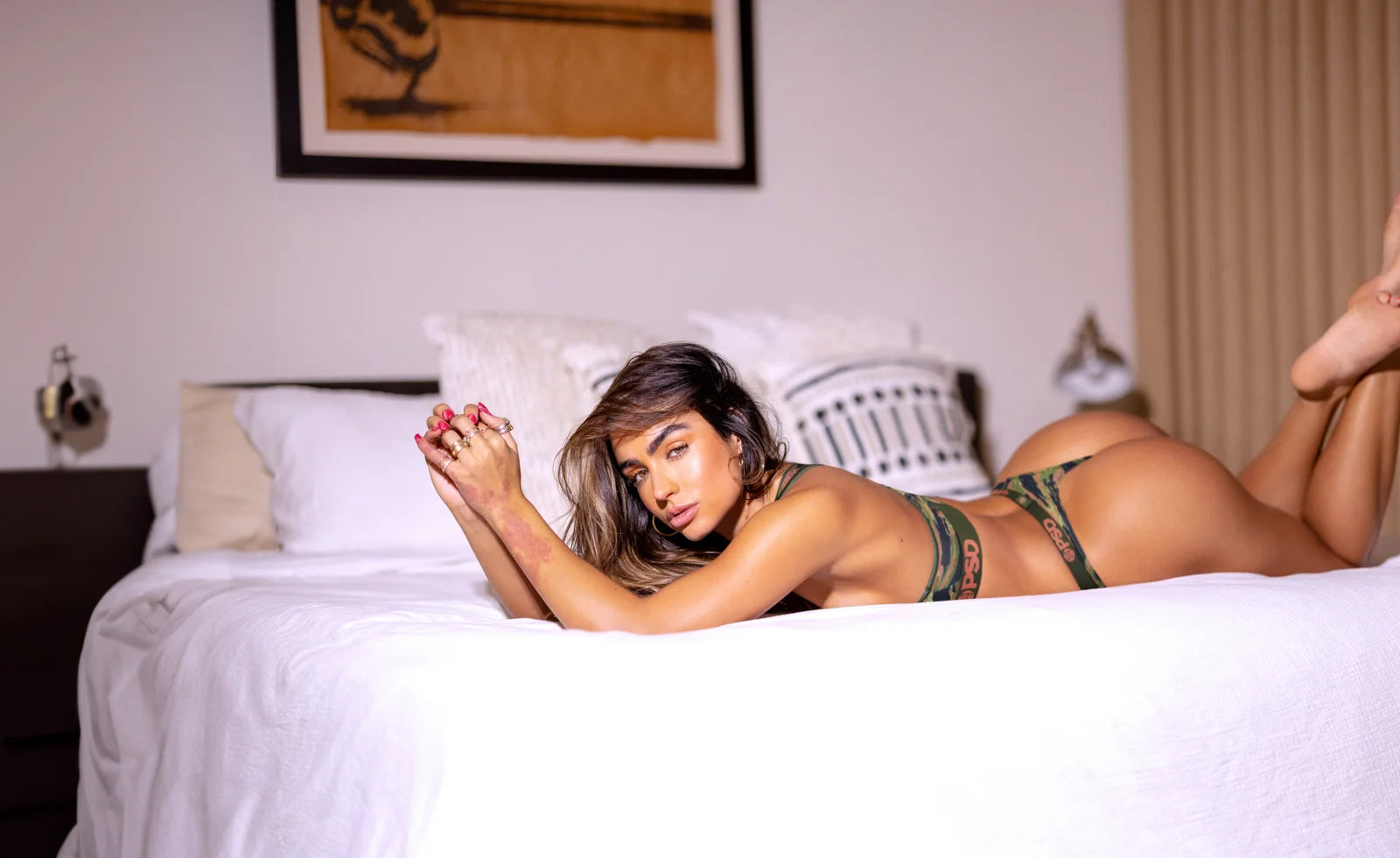 Sommer Ray Underwear & Bra Collection - a Vibrant And Empowering Collaboration
Designed to reflect Sommer Ray's dynamic personality, this collection brings a burst of energy and positivity to your lingerie drawer. From men's boxers to boy shorts and sports bras, each piece is infused with Sommer's signature touches, making them a true reflection of her unique style.
The Sommer Ray Underwear & Bra Collection embraces inclusivity and diversity, catering to all body types and personal preferences. With all the specialty features you love about PSD, these pieces go beyond just underwear; they are a celebration of individuality and self-expression. Feel confident and comfortable in our selection of sports bras, offering the support you need to conquer your active pursuits while staying true to your style.
As you browse the Sommer Ray Collection, don't forget to check out our other related products and exclusive collections that redefine fashion and empowerment. From our iconic Playboy underwear collection to the timeless elegance of our mens underwear and womens basic underwear, PSD offers a diverse range of styles to suit your every mood and occasion.
Empower Your Body With Vibrant Styles
Let the Sommer Ray Underwear & Bra Collection add a touch of brightness to your day and empower you to embrace your unique style with confidence. Designed to make you feel fabulous and comfortable, these pieces are made to be cherished and worn with pride. Shop now and experience the joy of wearing lingerie that celebrates the vibrant and empowered woman you are.
Discover the perfect blend of comfort, style, and empowerment. Say goodbye to ordinary underwear and embrace the uniqueness and positivity that come with wearing the Sommer Ray Underwear & Bra Collection.