Men's Underwear & Clothing
Signature briefs in premium fabrics, performance wear, everyday essentials, exclusive collaborations, and more—wear your life in the Men's Collection.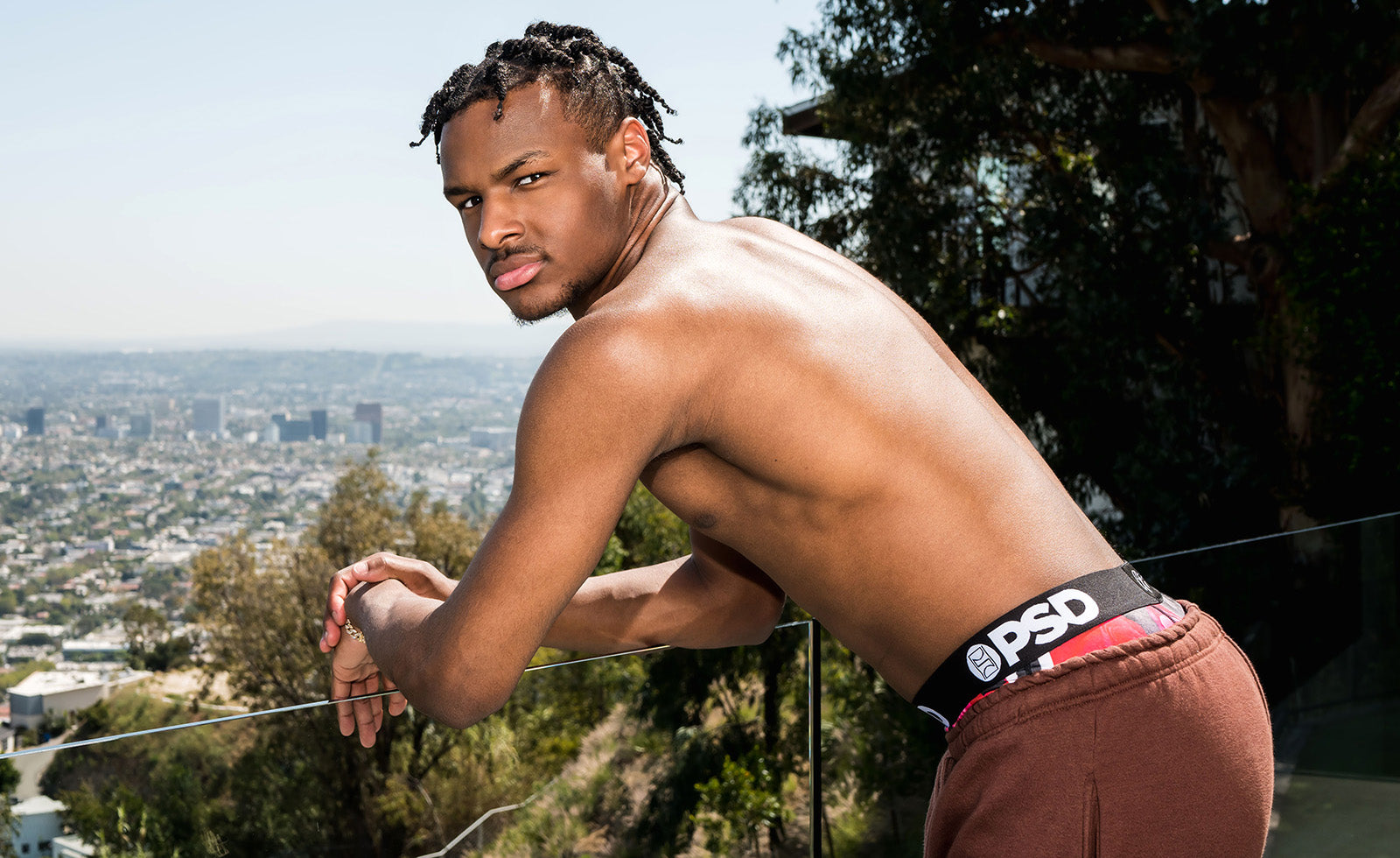 Men's Underwear & Activewear
Looking for men's underwear that combines comfort and style? Look no further than PSD men's underwear: boxer briefs. Made from breathable fabric with the perfect amount of stretch, these boxer briefs provide a comfortable fit that's ideal for everyday wear.
Our men's underwear comes in a variety of colors and patterns to match your personal preferences. Whether you're working out, going to the office, or just relaxing at home, these boxer briefs are the perfect fit.
When we designed our underwear, we thought of every detail. From the stretch to the waistband, each feature was designed to bring you more mobility and comfort. Each pair of PSD men's underwear is crafted with a soft, microfiber blend waistband, 4-way stretch, flatlock seams for anti-chafing, and premium fabrics. PSD's men's underwear styles come in XS, S, M, L, XL, and XXL, with some select styles going up to 3XL, 4XL, and 5XL.
Boxer Briefs - Comfort and Style for Everyday Wear
PSD men's underwear comes in two inseam lengths to choose from, Standard Length 7" and Mid Length 5", in various fabrics meant to fit your needs. First is the standard poly blend, a breathable and silky fabric that offers light compression and is perfect for any of your daily activities, from working out to going to work. Next is Modal. Softer and more durable than cotton, Modal offers an upgraded version of a more traditional underwear feel. Looking for a more classic underwear feel? We have that, too. The men's Core Basic cotton underwear is moisture-wicking to keep you dry and cool. Lastly, we have our most active fabric, CoolMesh. Treated with cooling properties, each CoolMesh pair has a silkier feel and enhanced breathability.