Women's Underwear & Clothing
Everyday essentials in premium fabrics, statement-making prints, and exclusive collaborations—wear your life in the Women's Collection.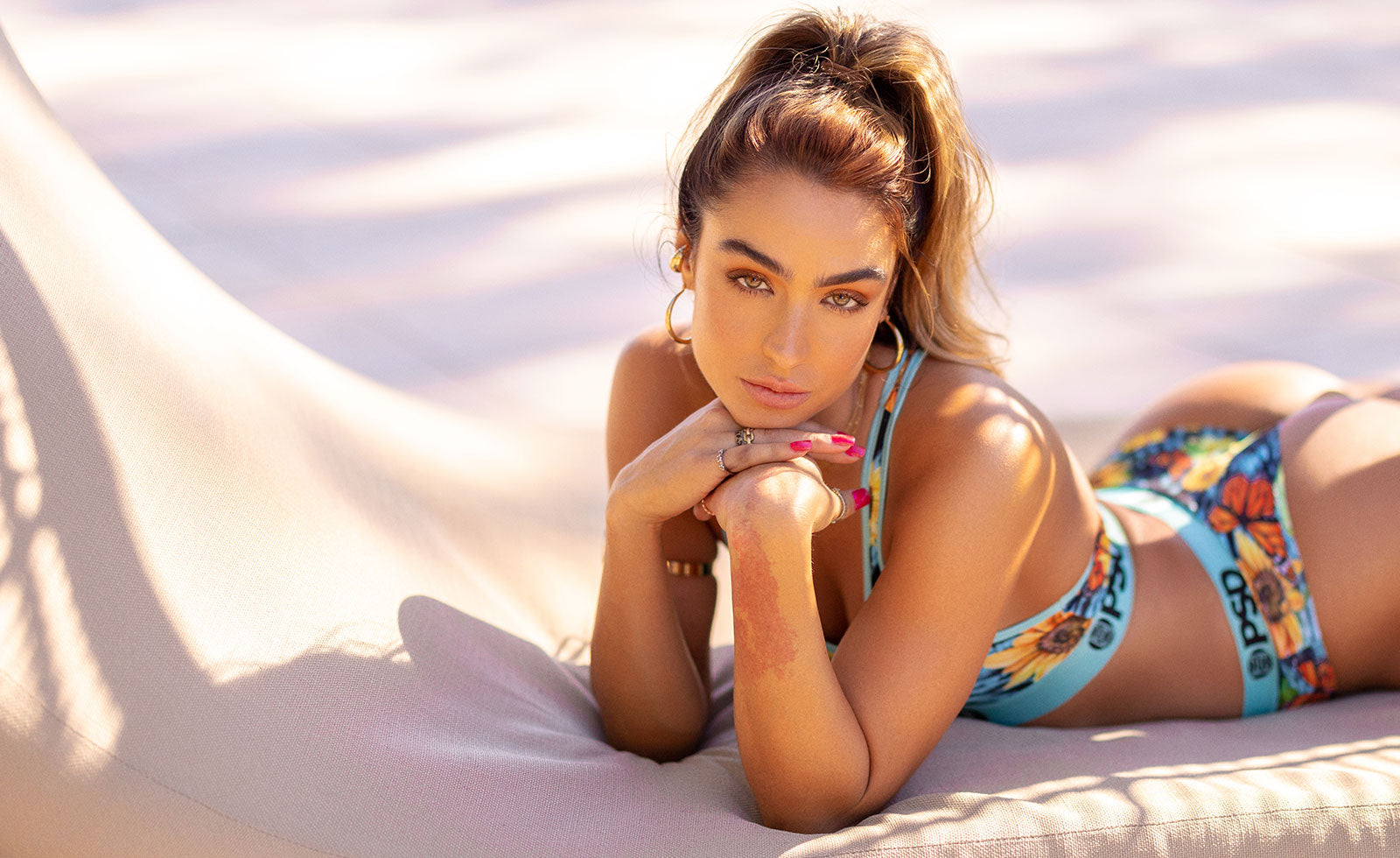 Women's Underwear Activewear
The PSD Women's Collection offers many made-to-match options in solid colors, signature prints, and license collections that you can wear a different matching set every day of the week.
Start with choosing the underwear fit that's right for you. Underwear is the foundation of every outfit and comfort, design, and fit are all determining factors when it comes to picking the perfect pair. PSD women's underwear comes in Boy Short, Women's Boxer Briefs, Cheeky, and Thong in two high-quality fabrics, standard poly blend and premium Modal. Then pair it with one of our comfortable and supportive bras, the Sports Bra, Bralette, and Scoop Bralette, also offered in a standard poly blend and premium Modal. Now you have a whole look you can wear for anything, from lounging to running errands, even working out. Top it all off with the Logo Tee and Hoodie, both made of 100% soft ringspun cotton.
Ultimate Comfort for Everyday Wear
PSD knows that women's underwear should be more than just a piece of fabric, but a foundation for feeling confident and comfortable. That's why we've designed our women's underwear to provide maximum coverage without sacrificing style. Perfect for the everyday woman, our undergarments are made from soft, breathable cotton panties that hug your hips and provide support where you need it most. Whether you're heading to work, running errands, or hitting the gym, our women's collections have got you covered. So shop all our styles, from boy shorts to thongs, and find your perfect pair today.
Love when your activewear matches too? Then don't miss the ProLuxe Collection. Made of high-performing fabric, this collection includes the Compressive Short, the Biker Short, the Legging, and Performance Bra. Not only will you look good when hitting the gym, you'll feel fully supported and able to move with ease no matter what workout you're doing.