Women's Boyshorts
The Boy Short is a best-seller for a reason. Made with high-quality fabrics with a soft-to-the-touch feel and perfect fit, they'll quickly become your go-to pair.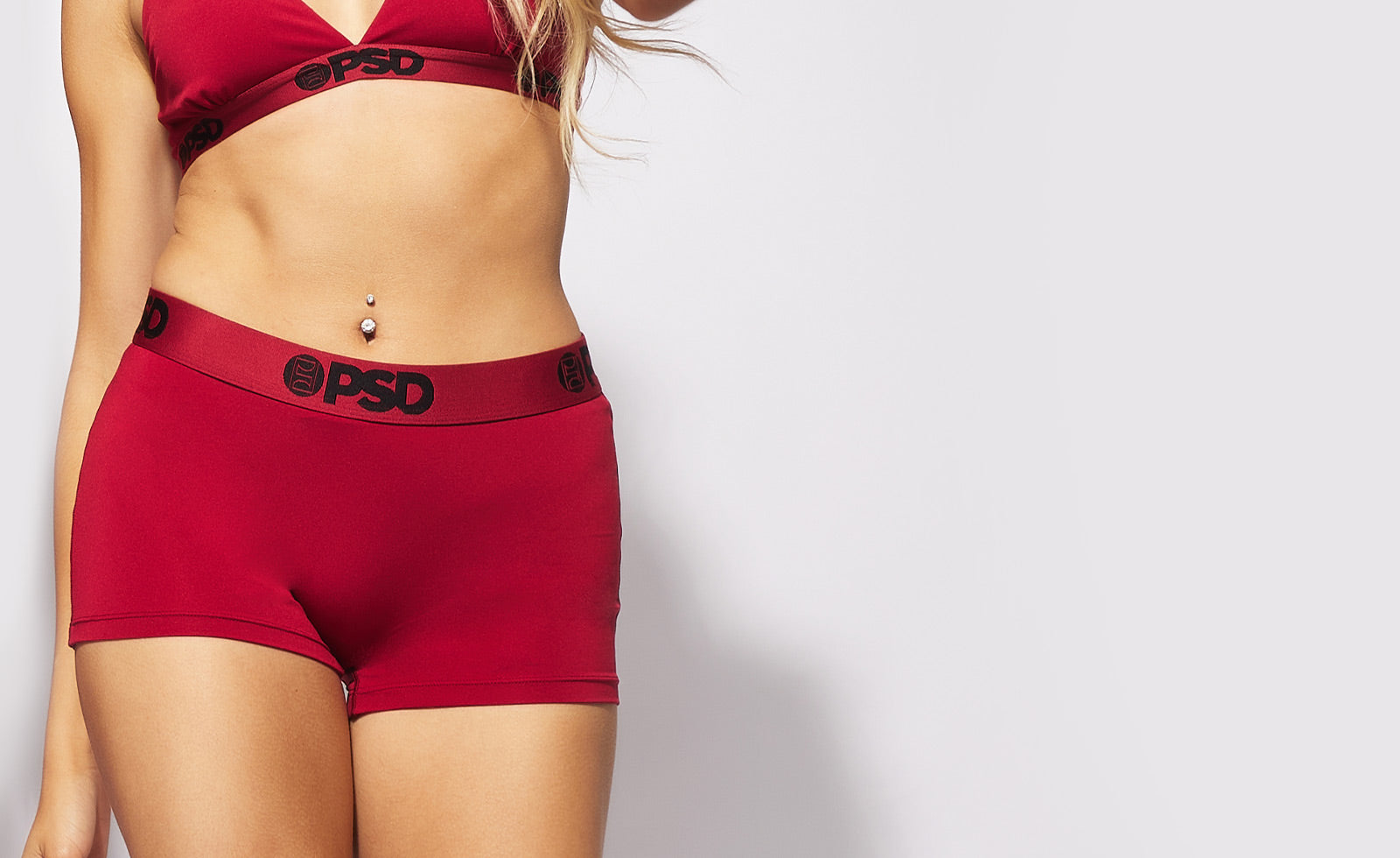 Women's Boyshort Underwear
Comfortable and stylish underwear is no longer a dream, and PSD's women's boyshort underwear is proof of that. Designed by athletes and trendsetters, these premium underwear are perfect for anyone who loves comfortable yet fashionable undies.
Shop all colors, waistbands, and pairs to find your perfect fit. Our women's boyshort underwear is designed to fit the body perfectly with stretchy fabric that moves with you. Say goodbye to waistband marks and hello to the perfect fit. Don't forget to check out our bralettes, sports bra, and thong collection pages for more options.
Versatile and Comfortable - Perfect for All Your Activities
Whether you are hitting the gym or running errands, our women's boyshorts offer unbeatable comfort and support. The soft, stretchy fabric is perfect for sports bras and bralettes, providing additional coverage and comfort. The waistband is designed to stay put, providing a secure and comfortable fit throughout your activities. This women's boyshort underwear is not only perfect for workouts but also everyday wear. They offer great coverage under skirts and dresses and eliminate panty lines. They are also great for lounging around the house or wearing to bed.
With various colors and styles, you can easily mix and match to create your perfect matching set. So, say goodbye to uncomfortable underwear and hello to the perfect fit for all your activities.