Bras
Classic fits, premium fabrics, and focus on comfort in your favorite prints—these bras are ready for everyday wear.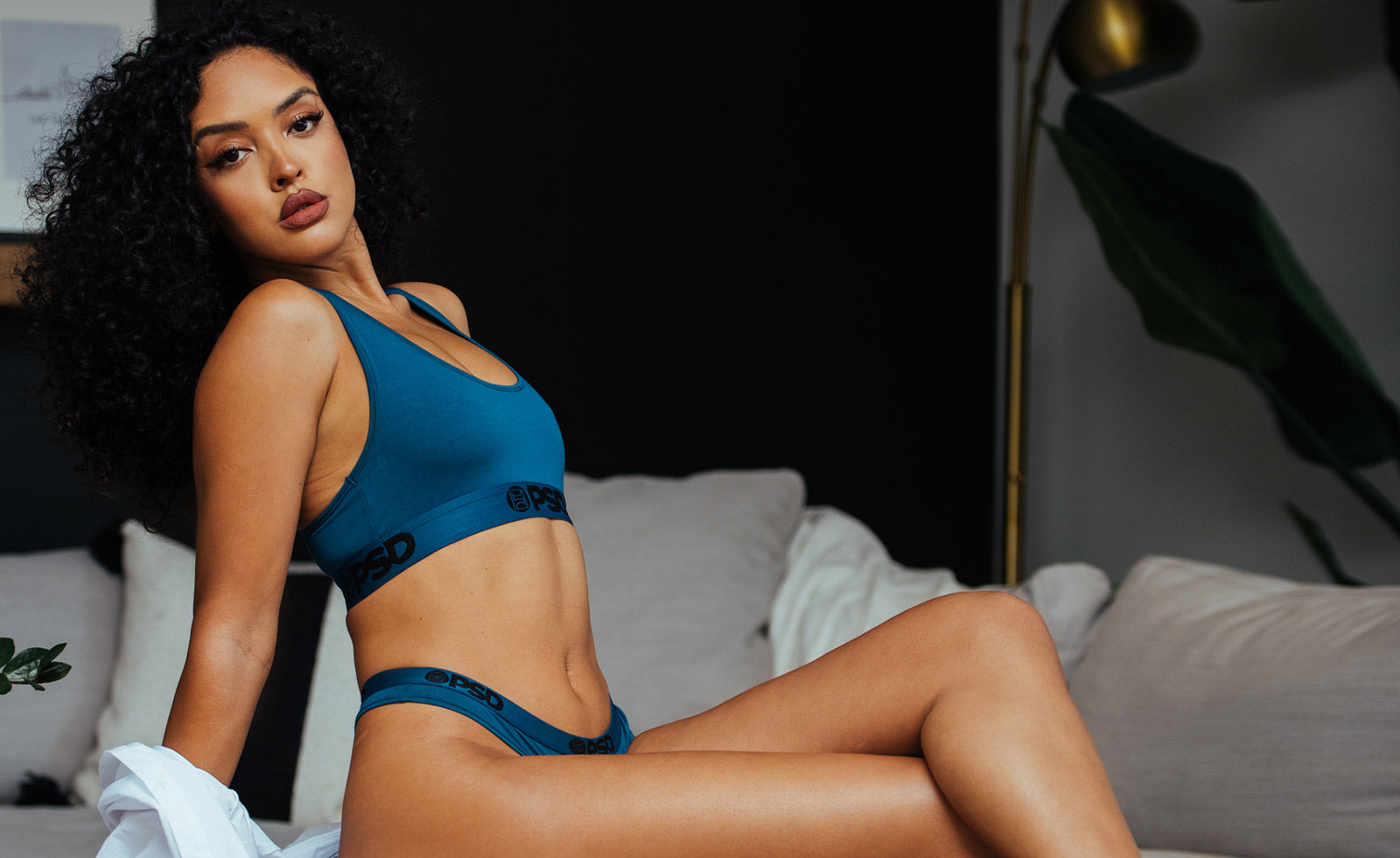 Women's Bras, Sports Bra's, and Bralettes 
Make uncomfortable bras a thing of the past! Live wirefree in the PSD Women's bra collection. Made to keep you secure and supported and in two high-quality fabrics, our bras are meant to fulfill a variety of purposes, from working out to everyday wear.
The PSD Women's Sports Bra in our signature poly blend offers a slightly compressive fit that offers just the right amount of support for low-impact workouts. The Sports Bra in premium Modal is a loungier feel that offers a little less support but an extra dose of comfort.
Looking for a bra you can wear with just about anything? Look no further than PSD's variety of bralettes. The plunging and versatile neckline of the Triangle Bralette offers a dose of femininity and will look great paired with everything from t-shirts to dresses. Super lightweight but fully lined, the Scoop Bralette feels like you're not wearing a bra at all. Designed for daily wear, the Scoop Bralette is a pull-over style that offers a smoothing effect under your clothes. And lastly, we have the PSD Women's V-Neck Bralette. Also available in standard poly and premium Modal, the V-Neck Bralette gives you full coverage and light support for those days when you need to wear a bra but really don't want to.