Unisex Hoodies & Graphic Tees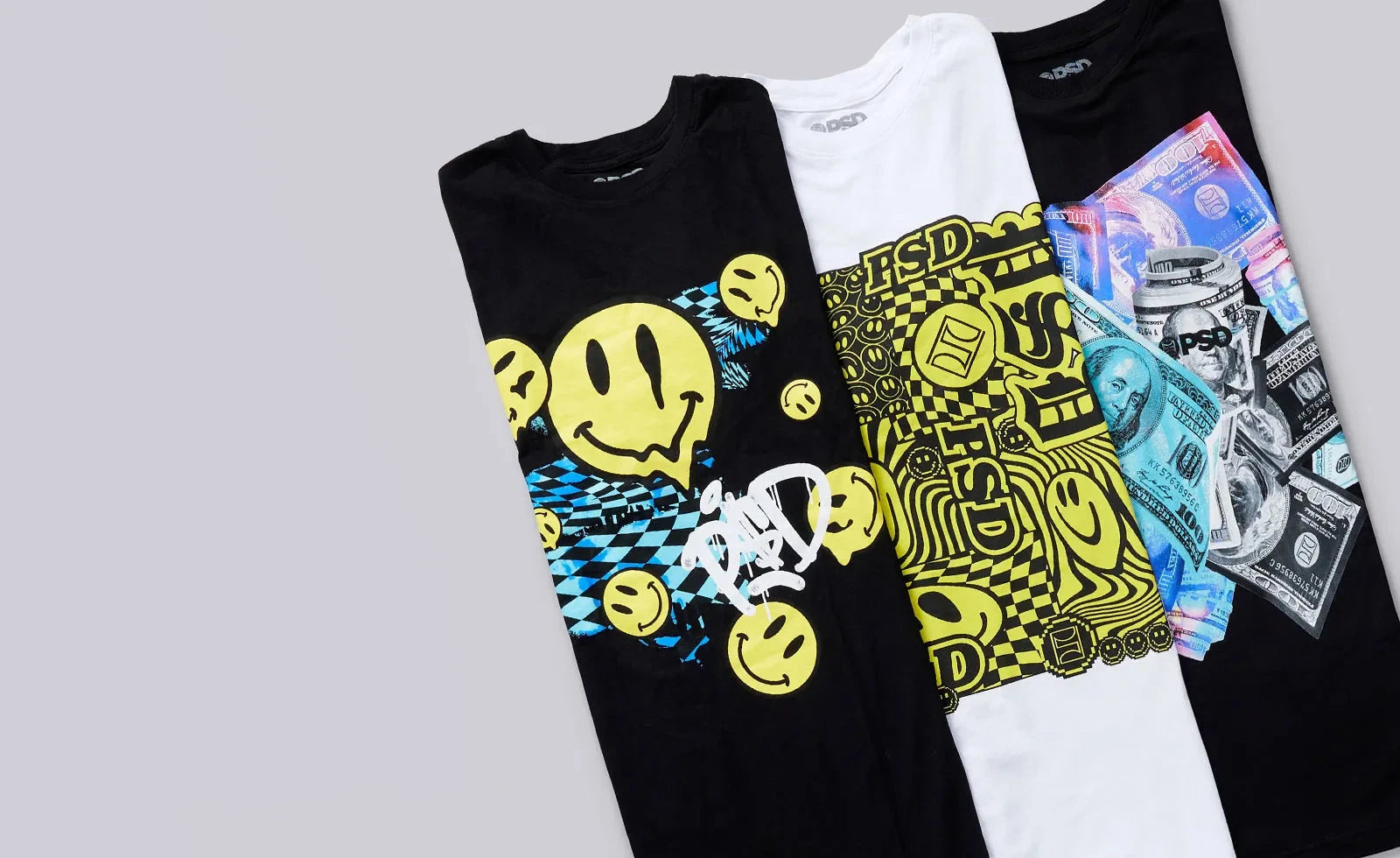 Make A Statement With PSD's Unisex Hoodies & Graphic Tees
Elevate your style and express your individuality with PSD's collection of Unisex Hoodies & Graphic Tees. Our Logo Hoodie, made of 100% cotton with a vintage look and feel, embodies comfort and style. This hoodie effortlessly complements any occasion. Its versatility knows no bounds, as it effortlessly pairs with our Unisex Graphic Tees, related products, and other collections, allowing you to create endless outfit combinations. Embrace the confidence that comes from wearing a piece that embodies the essence of comfort and style, only at PSD.
Our unisex hoodies and graphic tees will add a statement to go with every outfit, whether you're going to the gym or hanging out with friends. Shop the style that best represents your unique personality and sense of style from a variety of designs. Rep the brand in style with the softest and most versatile pieces you'll ever own.
Made For Everyone
At PSD, we believe that fashion should be empowering and inclusive. That's why our collection of Unisex Hoodies & Graphic Tees is designed to fit everyone, regardless of gender. We are committed to embracing diversity, ensuring that our clothing makes a bold statement of inclusivity.
Our Unisex Hoodies & Graphic Tees are made for all individuals to express their authentic selves with confidence. Fashion should be a means of empowerment, providing everyone the opportunity to wear clothing that reflects their unique style and personality.
Top off your look with our Logo Hoodie, the perfect choice for comfort and style. Complete your outfit with our made-to-match men's activewear shorts for a cohesive and stylish ensemble. Embrace your unique style and make a statement with our Unisex Hoodies & Graphic Tees.