Spongebob Underwear
Hey Krusty Krew, get ready to take a trip to Bikini Bottom in the Spongebob x PSD collection.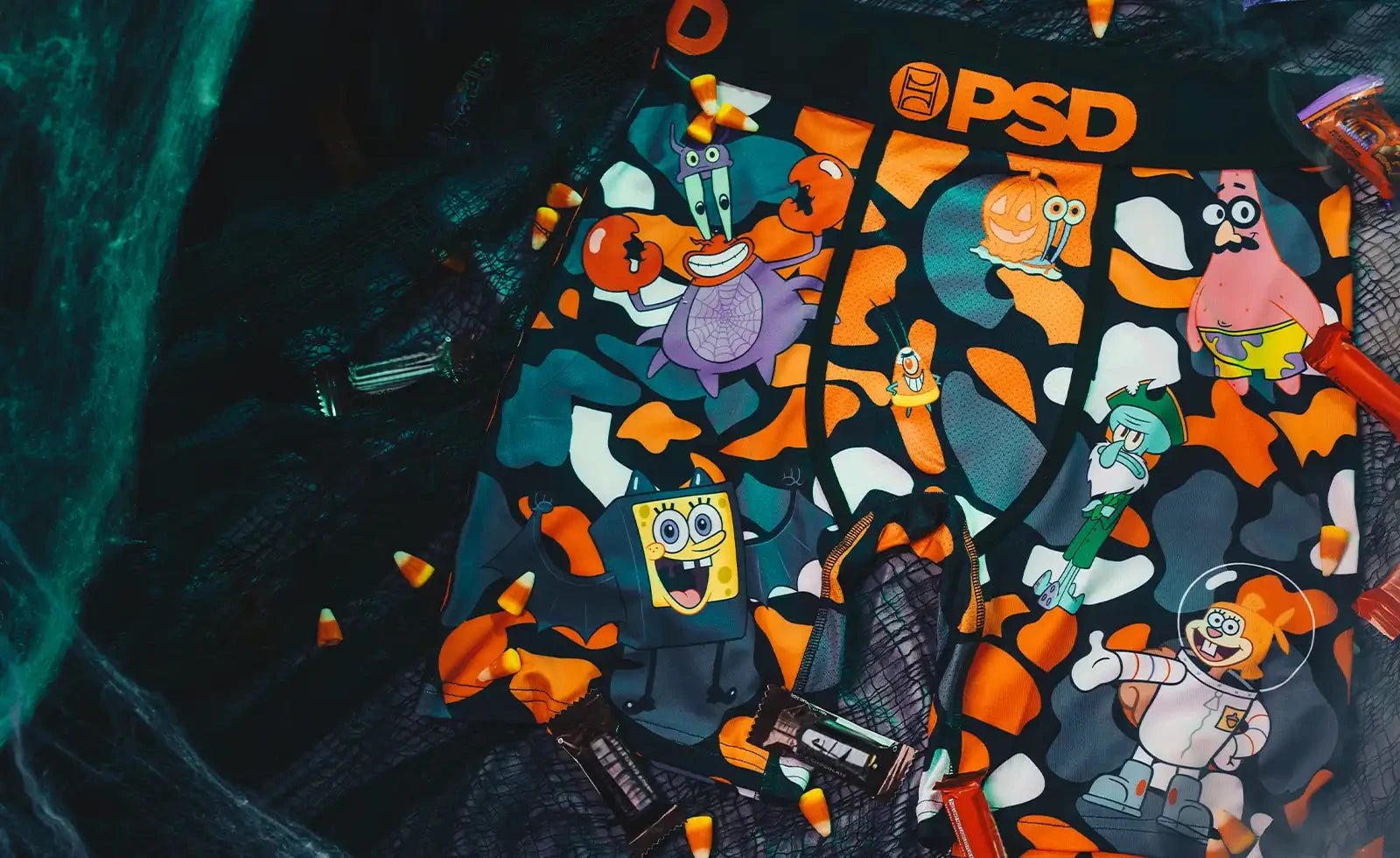 Join the Krusty Krew and celebrate the whimsy of Spongebob with our Spongebob x PSD collection
Get ready to embrace the joy and nostalgia of everyone's favorite sponge with our Men's & Women's Spongebob Underwear collection, a vibrant and empowering collaboration that takes you on a trip to Bikini Bottom.
For our male fans, the Men's Spongebob Underwear offers a playful and fun twist on classic boxers and boxer briefs. Crafted with the utmost care for comfort and style, these boxers are perfect for any Spongebob enthusiast. Channel your inner Spongebob and enjoy the quirky designs and soft-to-the-touch fabric that make these boxers a must-have in your collection.
Ladies, rejoice in the Spongebob Women's Underwear that perfectly captures the spirit of this iconic show. From comfortable briefs to stylish boxer briefs, our collection caters to your diverse preferences. Feel empowered and nostalgic with our Spongebob Sports Bra, offering the support and quality you need for your active pursuits while showcasing your love for this beloved character.
Browse more exclusive collections and have fun with your underwear with related products from the vibrant Rick and Morty underwear collection and iconic Playboy underwear collection. Our website features a wide array of other collections to cater to your every fashion need.
Embrace the whimsy and charm of Spongebob with our Men's & Women's Spongebob Underwear collection. Cop your favorite pieces to showcase your love for this beloved show. Step into the world of Bikini Bottom and celebrate your individuality with PSD. Shop now and experience the empowerment that comes from wearing underwear that reflects the joy of Spongebob with PSD.