Men's Core Basics
Made of premium, high-quality fabrics, our men's basic boxer briefs are built for everyday wear, no matter what you wear them to do. Shop from PSD today.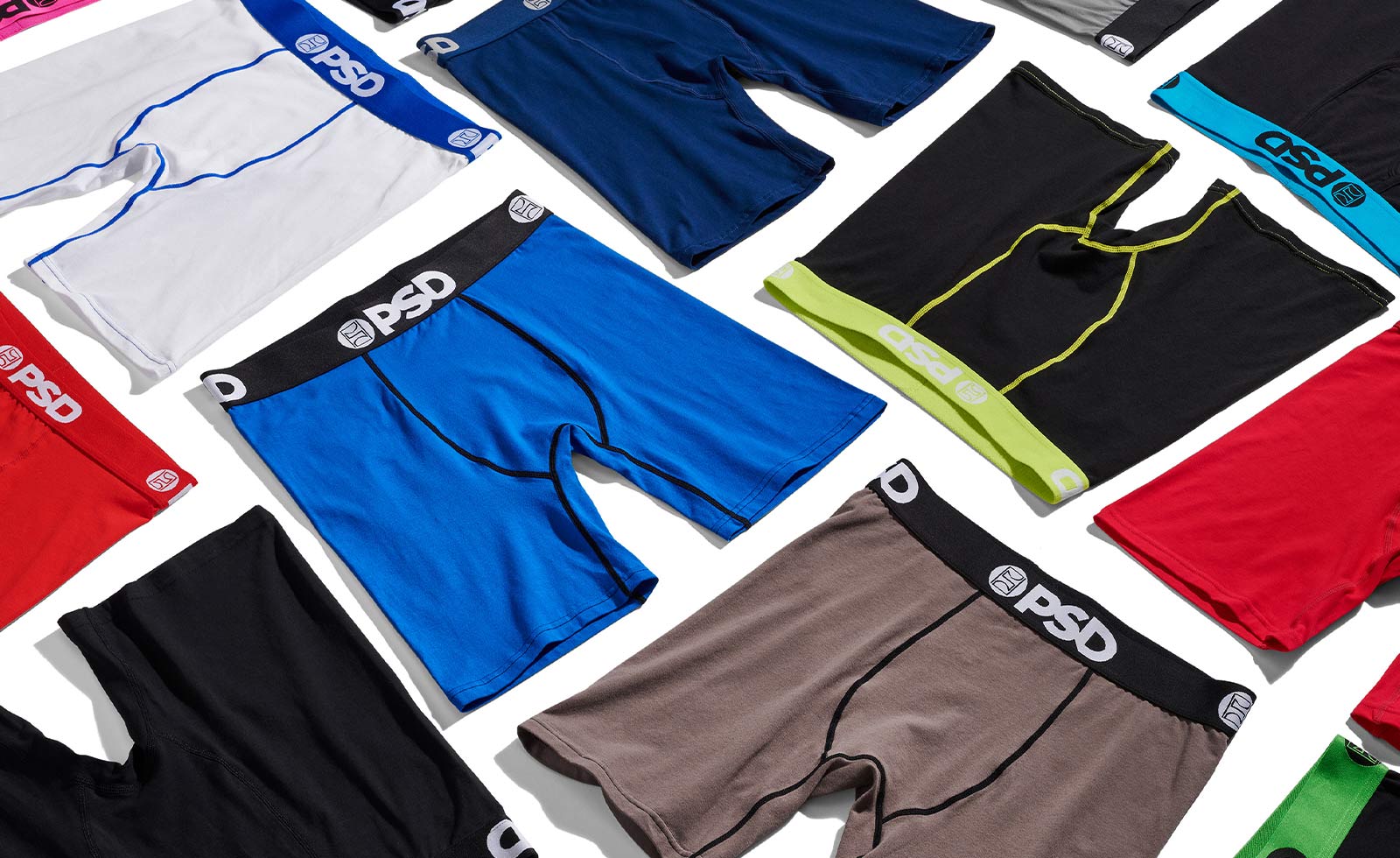 Feel Comfort and Support, All Day Long With Men's Core Basics
Discover the ultimate in underwear comfort with PSD's men's core basics - a no-nonsense mens underwear collection that brings together high quality and pure comfort without all the unnecessary frills. Plain mens boxer briefs are the name of the game, and we've got just what you're looking for.
Our core basics line is crafted from moisture-wicking, breathable cotton that keeps you cool and dry, no matter what the day throws your way. Designed with tailored support for that perfect fit, these boxers will quickly become your go-to choice. What could possibly be better than a pair of timeless underwear that you already know you adore?
At PSD, we pay close attention to every single detail. From the waistband to the stretch, every feature is optimized to give you unrivaled mobility and comfort. Say goodbye to chafing and discomfort - our flatlock seams have got you covered. And with premium fabrics and a soft, microfiber blend waistband, you'll experience the ultimate in luxury.
Feel The Difference of Underwear Satisfaction
Whether you're heading to the office or hitting the gym, our basic underwear options are designed for everyday wear, making them the foundation of every good outfit. We provide a large selection of sizes to meet your needs, ranging from XS to XXL, as well as 7 inch inseam boxer briefs and men's mid length boxer briefs.
Feel enhanced functionality when wearing a pair of boxer briefs that fit you well. PSD's core basics bring you back to the essence of male basics underwear - plain boxers with a focus on comfort and style. Embrace the simplicity and reliability of solid color boxer briefs that never go out of fashion.
Don't settle for anything less than the best when it comes to your underwear. Upgrade your essentials with PSD's men's core basics and feel the difference. Comfort, style, and support come together in one package, just for you. Treat yourself to the everyday luxury you deserve and discover a whole new level of underwear satisfaction.
Ready to redefine your underwear game? Say goodbye to discomfort and hello to the confidence that comes from wearing the best.