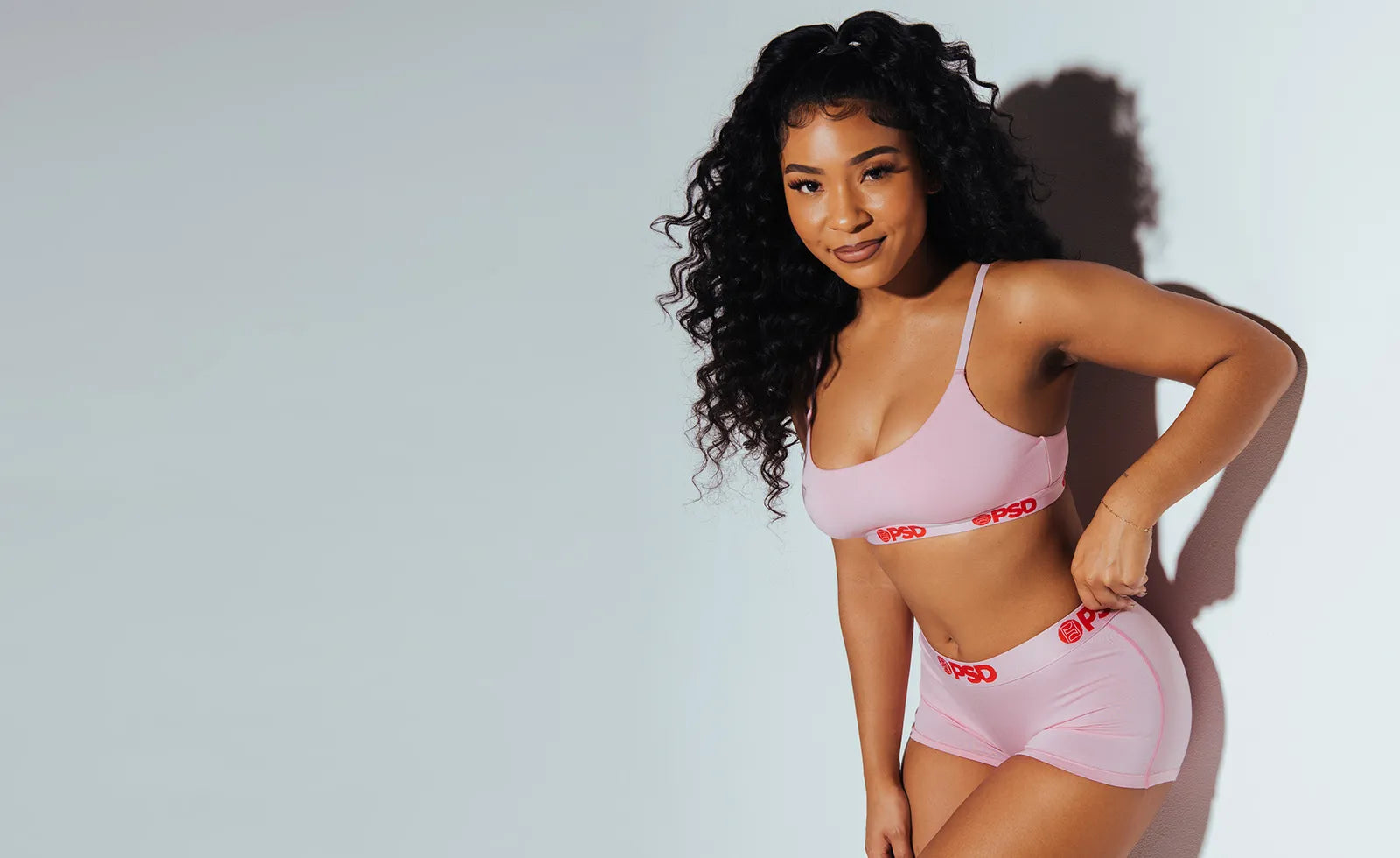 Experience Ultimate Comfort And Style With Women's Comfortable Loungewear
We understand that comfort is not just a luxury but a necessity, and our range of lounge clothes for women is here to redefine your relaxation and style. Made from modal, a fabric designed for everyday comfort, our loungewear boast a buttery soft feel and a classic cotton-like fit that will make you never want to take them off.
Whether you're unwinding after a long day or looking for the perfect sleepwear for lounging, our women's comfortable clothing is tailored to provide the perfect fit for a woman's body. Embrace the fit that flatters your curves and allows you to relax with ease and confidence.
At PSD, we believe that comfort should never come at the cost of style. We have designed our Women's Loungewear Collection to keep you looking chic and feeling at ease, whether you're at home or stepping out. The versatility of our lounge clothes makes them perfect for any occasion, from casual hangouts with friends to leisurely days around the house.
But our dedication to comfort and style doesn't stop there. Complement your loungewear with a range of collections that cater to your every need. From our womens basic underwear that form the foundation of your outfit, to the trendy and colorful womens leggings that keep you moving with confidence, PSD has it all.
Explore our Women's Loungewear collection and discover the luxurious feel of modal against your skin. Treat yourself to lounge clothes that are as soft as they are stylish, and experience comfort like never before. With PSD, you can lounge easily, knowing that we have your comfort and style needs covered.
Embrace the empowerment and confidence that comes from wearing the perfect loungewear. Say goodbye to discomfort and hello to the epitome of relaxation and style. Get ready to redefine your relaxation game with PSD's lounge clothes for women, where comfort and style go hand in hand.