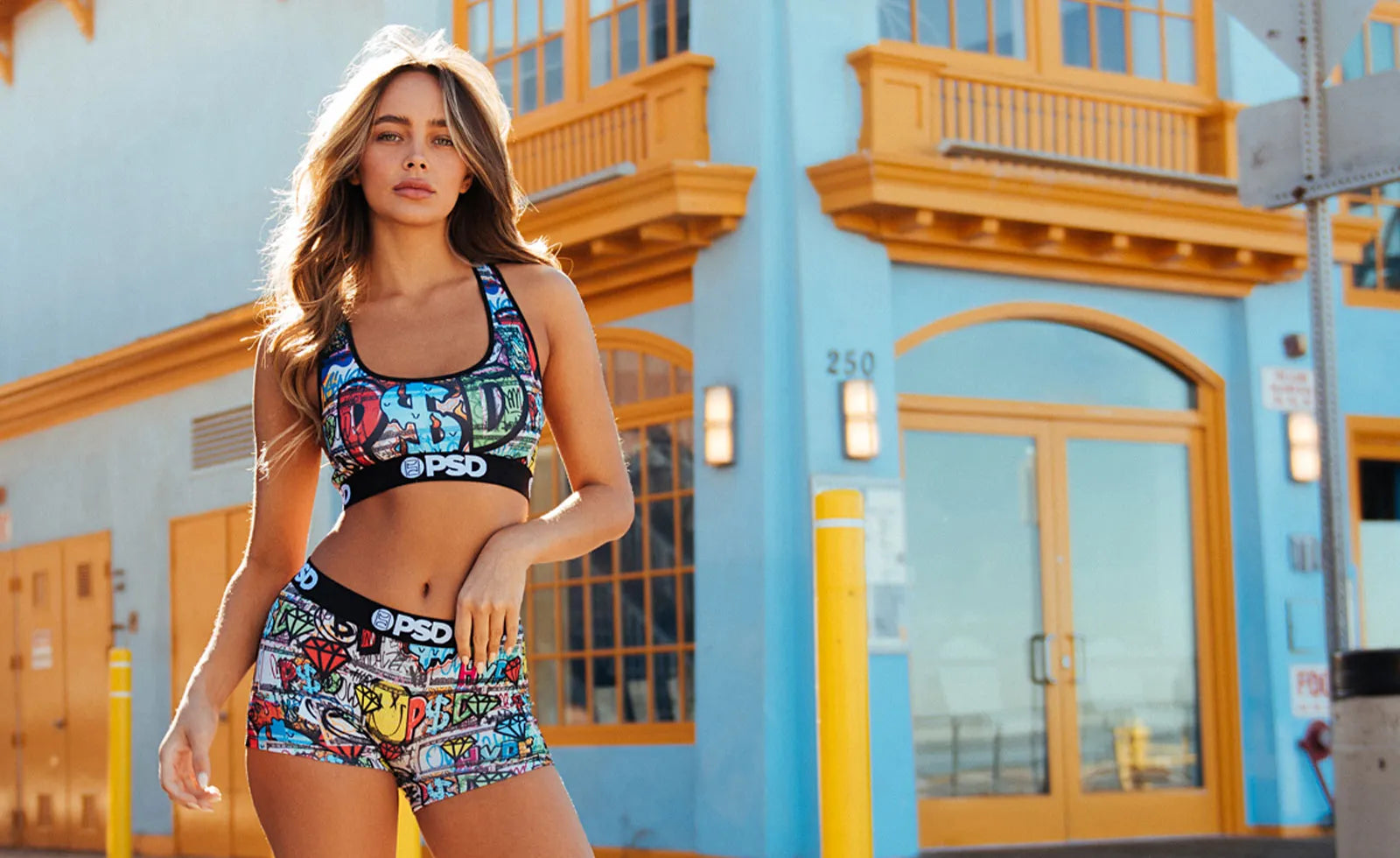 Stand Out With PSD's Womens Streetwear Clothing
Unleash your inner confidence and embrace the vibrant spirit of street style with PSD's collection of Women's Streetwear Clothing. Fashion is a strong form of self-expression, which is why we have designed our streetwear clothing to make a striking statement everywhere you go. Embrace the colorful and bold prints that let you wear your life with pride, and show the world the unique and empowered woman you are.
Our Women's Streetwear Clothing collection is all about celebrating individuality and embracing the style that speaks to you. Whether you're into trending animal prints or the iconic Playboy designs, our streetwear styles are made to be seen. Style them with womens leggings, unisex hoodies, or any outfit for a head-turning look that won't go unnoticed.
Embrace Your Unique Style And Personalize Your Look
At PSD, we understand that women's streetwear is not just about clothes - it's about empowerment and breaking free from societal norms. Our streetwear collection gives you the confidence to venture beyond your comfort zone, make a statement, and display your authentic self.
With PSD's Women's Streetwear Clothing, you can let your true colors shine and create a fashion-forward look that reflects your inner confidence and strength. Our streetwear styles are made to inspire and empower, giving you the freedom to express yourself fearlessly.