Men's Underwear Packs
When one pair of your favorite underwear isn't enough, opt for the 3 Pack. Featuring your favorite fits in our best-selling designs and everyday solids.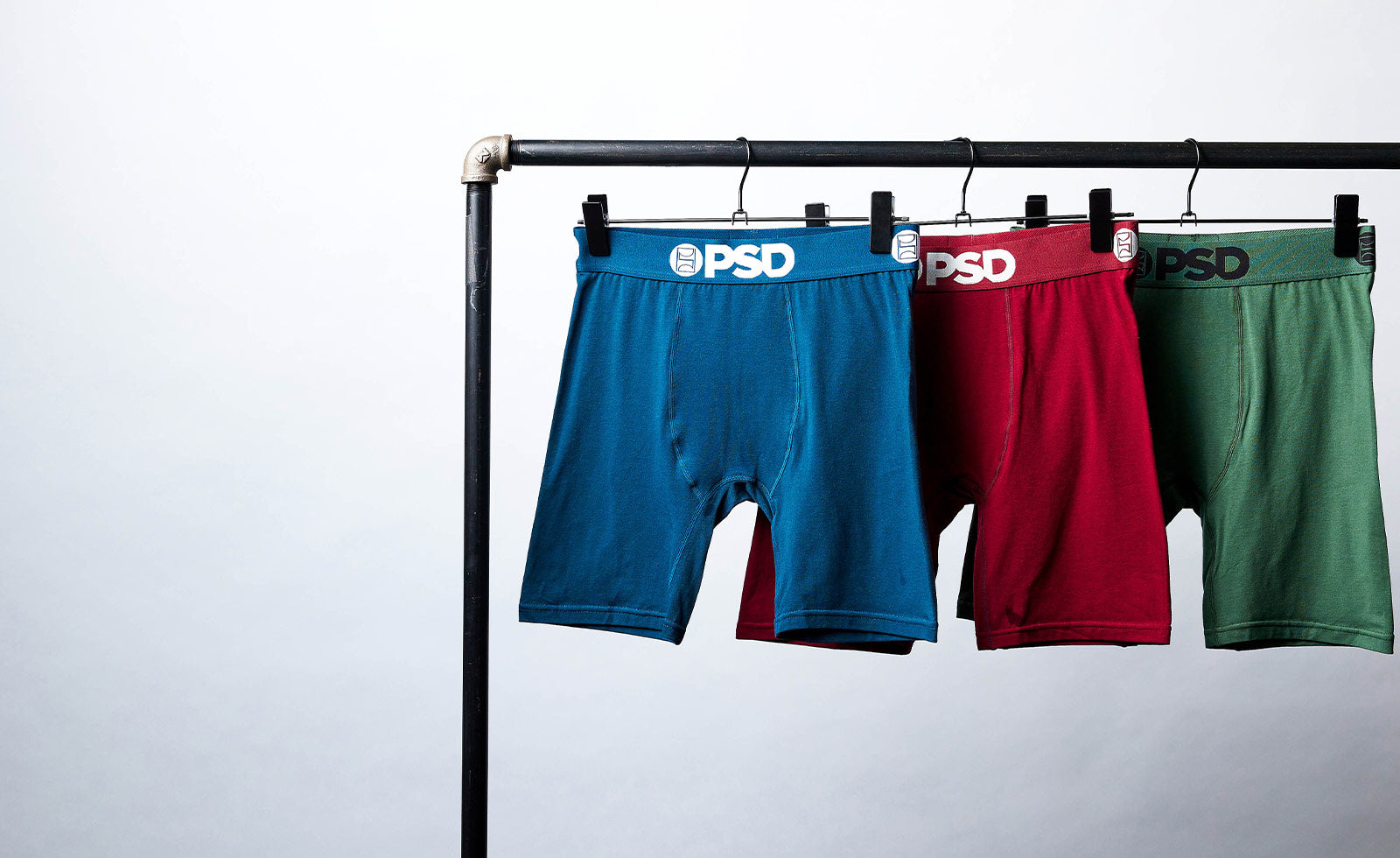 Experience Comfort and Style with PSD's Underwear Packs for Men
When it comes to selecting the perfect underwear, comfort is key. PSD knows this, which is why they offer a premium selection of affordable boxer briefs, available in convenient 3 packs for men. Made with the highest quality fabrics, PSD boxer briefs are perfect for any activity, whether you're hitting the gym or just lounging at home.
Made from stretchy and breathable fabric, our boxer briefs will move with you, providing comfort and support all day. Add a pair of our men's socks, men's shorts, and men's graphic tees featuring a range of patterns, adding a touch of style to any outfit.
Unbeatable Fabric and Design
Whether you're going for a morning run or running errands around town, PSD's underwear packs for men are perfect for all-day comfort. Our boxer briefs offer a snug, supportive fit, ensuring that you never have to worry about discomfort or shifting while on the move.
And, because our packs come in various styles, you can choose the one that fits your personality. Want to rock bold, colorful patterns? Or perhaps you prefer classic, simple designs? No matter what your style preference is, PSD has got you covered.
So why wait? Invest in PSD's underwear packs for men today and experience the unbeatable comfort, style, and confidence of wearing high-quality, comfortable underwear.