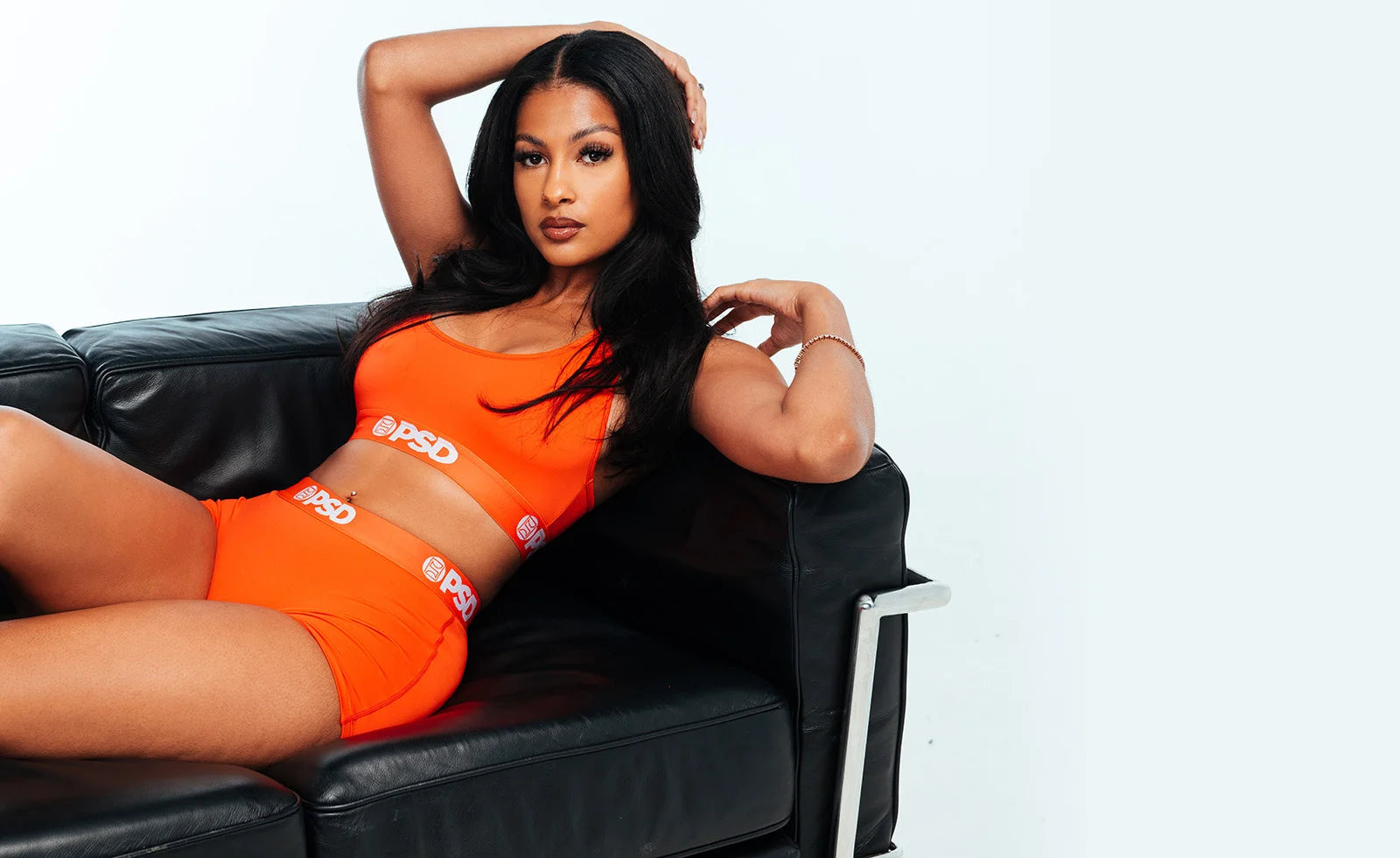 Empower Your Everyday Style With PSD's Women's Basic Underwear Collection
Our Women's Basic Underwear Collection offers a range of iconic essentials designed to make you feel confident and comfortable in your own skin. Say goodbye to ordinary womens underwear and say hello to the not-so-basic basics every look needs. Our Women's Core Essentials are crafted from plant-based fibers, featuring modal fabric that offers a classic cotton-like feel but with enhanced durability and an irresistibly soft touch.
From bras to thongs, biker shorts to bralettes, our Women's Core Essentials collection has it all. Each piece serves as the foundation for the perfect outfit, elevating your style to new heights. Whether you're looking for a basic bra for daily support, a basic thong for a seamless look, or basic womens biker shorts for active days, PSD has you covered.
Indulge in our signature underwear styles, including the Boy Short, Cheeky, and Thong, each thoughtfully designed with a soft microfiber waistband, flatlock seams for anti-chafing, and plenty of stretch for ultimate mobility and comfort. Available in sizes XS to XL, you can find your perfect fit for any occasion.
Treat Yourself With Comfort With Essential Bra Styles
Our Core Essentials collection goes beyond just underwear. It includes our best selling bra styles - the Sports Bra and Bralette, along with our super comfortable Legging. Made from our signature poly blend, these styles offer a silky, soft-to-the-touch feel that is supportive and slightly compressive, making them perfect for daily wear as well as active pursuits.
At PSD, we understand that women's basic underwear should be anything but ordinary. That's why we've curated a collection that embraces the iconic styles you love, with a focus on soft-to-touch fabrics that feel luxurious on your skin.
So why wait? Elevate your wardrobe with PSD's Women's Basic Underwear collection and experience the empowerment and confidence that comes from wearing the perfect foundation for your womens loungewear, womens streetwear, or any outfit. Embrace your unique style and explore the endless possibilities with our Core Essentials.